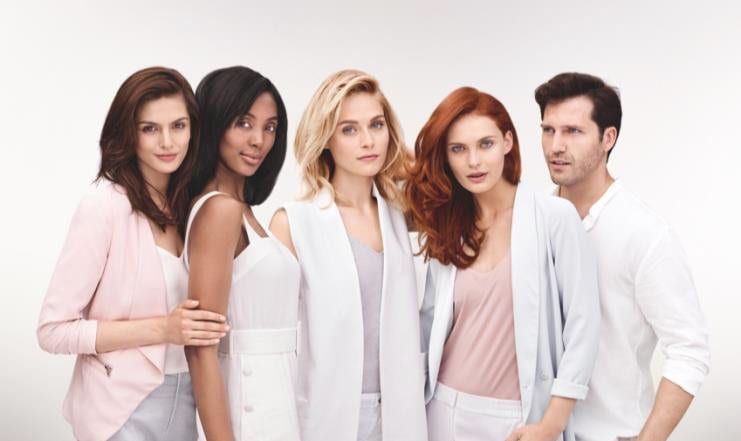 7 July 2020
Nioxin Hair Thinning Report 
The Nioxin Hair Thinning Report  shows  when it comes to our hair, with more than three-quarters (83%) prefer to put on 2kg than lose their precious hair. Especially true for women, with as many as 87% preferring to plump up than go thin on top.
The NIOXIN National Hair Report reveals the nation takes its crowning glory seriously not surprising given the major impact it has on the way people feel – with nine out of ten respondents (91%) saying they feel more confident when they know their hair looks good.
But young Kiwis don't just save criticism for the mirror, they judge others by the state of their hair too. When asked, the majority agreed (91%) that hair issues like receding and thinning hair are a major turn off on a first date.
And while the idea of thinning hair might be off-putting, the condition actually affects one in two people worldwide with as many as 89% of young New Zealanders saying thinning hair would be a concern for them – women (91%) more so than men (87%). The main concerns around hair thinning are that people would be perceived as looking older (60%) or ill (45%) if they suffered from the problem.
New Zealanders are actually ignorant about the causes of hair thinning with almost half of respondents (49%) under the impression genetics or old age (24%) are to blame, but relatively few (11%) recognise the link between stress or hormonal imbalances (4%) and hair thinness.
Equally a majority of respondents incorrectly think thinning problems are isolated to older men (86%), with considerably less so associating the condition with women. Geurt Renzenbrink, trichologist and hair 
specialist, says, "While the topic of male hair thinning is very openly talked about, the condition in women remains a taboo topic of conversation, despite the significant number of females  young and mature alike 
suffering from it.
"I see women experiencing hair loss for many different reasons – stress, depression and even grief – and commonly, falling hormone levels during menopause or after pregnancy. It's an upsetting and often traumatic time for these women, made more so by the lack of dialogue around the issue among friends, family and even their GP."
"Increasingly I'm seeing clients coming in concerned about their hair loss. They feel embarrassed and in particular worried about what friends might be saying about it behind their back," says Renzenbrink.
"As with most things, the sooner help for a problem like hair thinning is sought by a professional, the 
quicker clients can get their confidence back and begin living a normal life again," 
This survey was conducted in January 2013 independently by Galaxy Research involving 510 men and women aged between 25 and 39 years of age throughout New Zealand.